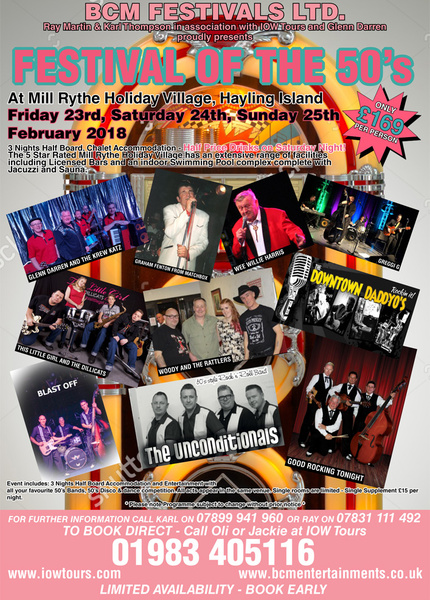 Mill Rythe Holiday Village
Fri 23rd Feb 2018 - Sun 25th Feb 2018
Featuring...
****New for 2018!!*****
Our very first festival of the 50's
With such great bands,
- Graham Fenton From Matchbox
- Glenn Darren And The Krew Katz
- Wee Willie Harris
-Greggi G
- The Downtown Daddyo's
- Good Rocking Tonight
- The Unconditionals
- Blast Off
- Woody & The Rattlers
- The Little Girl And The Dillicats
Dance competitions and stalls will make for a great 50's festival!!
Previous Page
Top